The Colorful World of Gabriego
Gabriel never had any formal instructions in the fine arts.  His talent is natural God-given gift passed down generation to generation; from his artist grandmother (Chinese brush), father (watercolor seascapes), and mother (portraits in oil).  In fact, most members of his family are either artists or musicians.  The earliest he recalls handling a pencil or brush was at the age of four.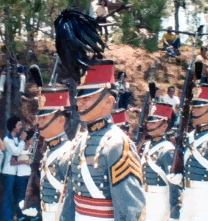 As a soldier assigned to the southern Philippines in the mid 1980's, the pristine mountains and vast plains of the area further stoked his passion to express his native talent.  The landscape scenery was just too overwhelming that he often brought his watercolors and camera wherever he went, no matter how dangerous or critical the situation was back then.
Gabriel attended several workshops with master portraitist Bob Gerbracht and world renowned colorist Michael Linstrom.  Gerbracht is his inspiration and portraiture, a skill he is still in the process of refining and mastering.  On the other hand, Gabriel deems Linstrom as hs strongest influence in his ever evolving and distinct colorist style.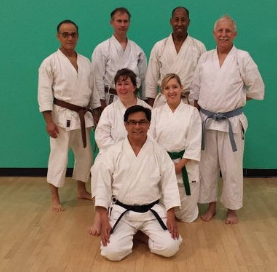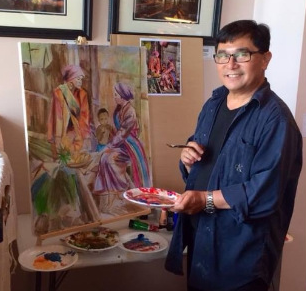 Gaby, as he is fondly called, graduated from the Philippine Military Academy, a premier military institution dubbed as the "West Point of Asia", with a degree in Bachelor in Science – General Engineering.  People usually ask him how he became an artist when, in fact, he came from a military background in training and discipline.  According to him, once born an artist, an artist you will always be in whatever field or career your life's path takes you.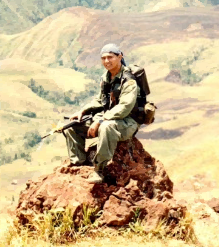 Known as GABRIEGO in the art world, he does almost everything from landscapes, florals, still life, abstracts, to portraits.  He also paints using various mediums from oil, acrylic, and watercolor, depending on how he feels a certain composition should go… depending on his mood, that is!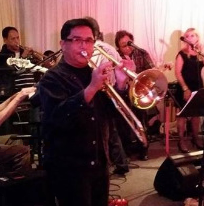 Gaby is also a musician.  He plays the guitar and had early stints playing jazz on trumpet.  And to complete the whole balance, he is also a lifetime practitioner of Japanese traditional martial art know as Shotokan Karate, of which he is a part-time instructor.